House Plaques & Name Plates
We often get asked what is the difference between a plaque and name plate for homes, technically they are the name as they both label peoples properties with address information however some people refer to plates as a metal type sign.
Rustic Stone makes elegant and stylish stone signs ideal for houses of all sizes and from old to new, below you can view some of our finished projects that we have made and sold for our customers.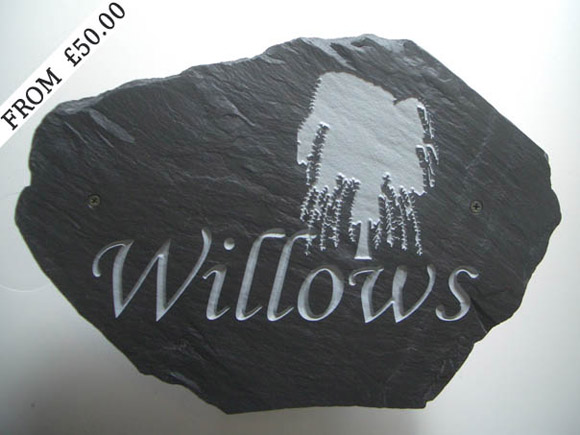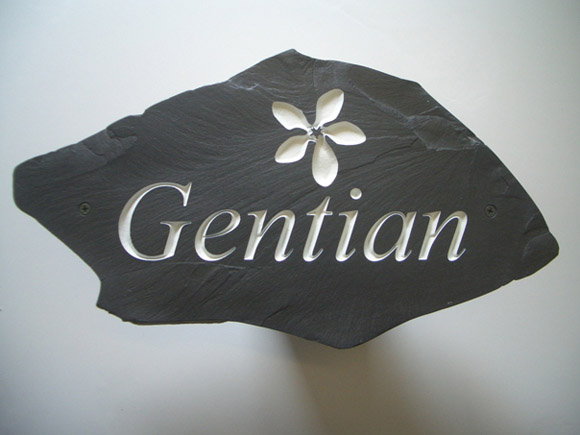 Our signs are easy to fit onto house walls and drive ways or garden gates.
Smooth edged slate plaques are great for businesses such as corporations, shops, pubs and small businesses.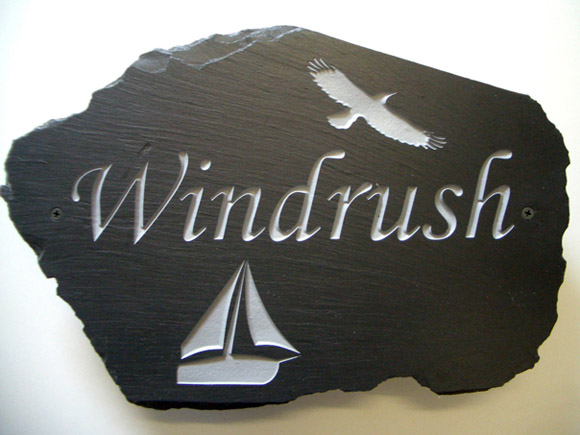 Our design tool will allow you to add custom images and funky fonts as shown in signage example displayed below.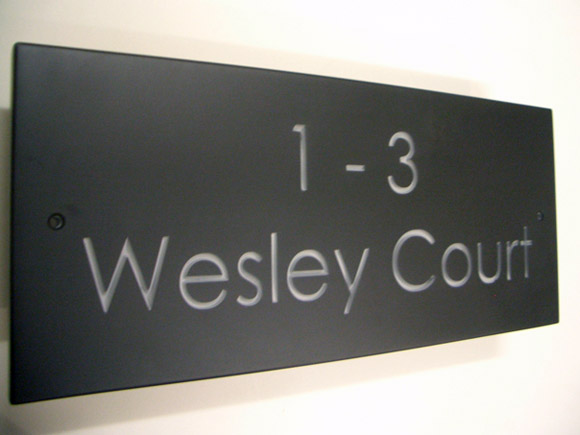 Perfect for flat addresses and can even be used for directions.
Is your house name or address pretty long? No problem we stock various sizes.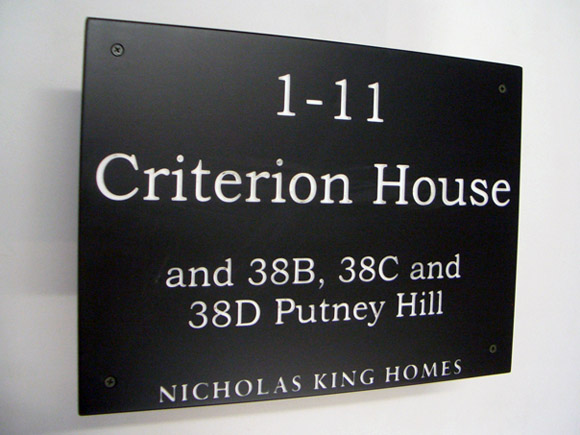 Since we stock many different sizes of stone you can have longer addresses and messages as displayed in this example.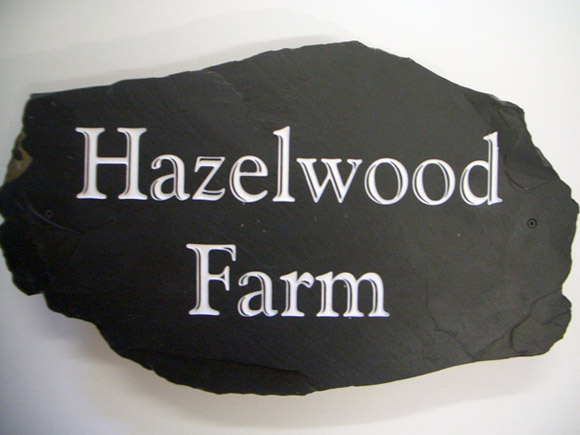 Our natural signs made from sandstone, slate or marble are great for homes but can also work really well with businesses such as pubs and farms.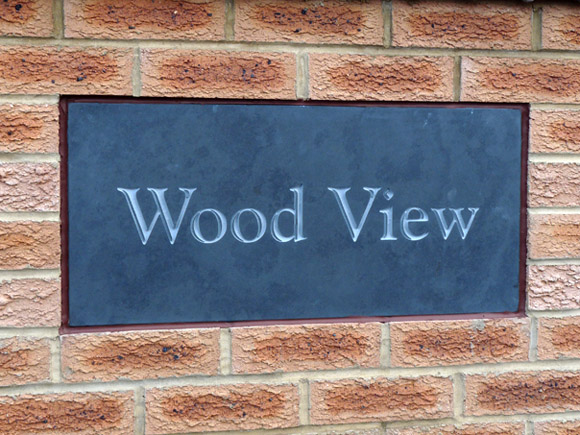 Lovely plaque and placed into a wall, absolutely superb!
Slate is very universal and works well with modern and older type of homes such as cottages and riverside houses.
Smooth slate last for decades with minimal maintenance such as paint touch ups.
Want to purchase a house sign plaque?
Please click the Design and Buy link found below.
Design and Buy one like this in the online studio – or Contact Us to discuss your requirements.
More Information
Edge Types
Types We are able to provide you with 2 different styles to choose from, natural edge and regular edge, below you can view the differences between them.
Natural Edge
Our natural edge signs are made from using stones that are naturally broken in the shape displayed above, please note that the edges may look sharp but the edges have been smoothed to prevent cutting.
Regular Edge
This range is available in riven finish as well as fine rubbed (polished / honed). Riven allows the "grain" of the slate to be seen and is a much more natural finish, this stone type offers a modern looking sign for your home or business.
Customisable
As with our other ranges these are fully customizable with a vast array of font styles and images, on polished regular edge slate there is an opportunity of greater detail as well as borders to also bring into the mix. As with all our ranges we do not offer any real off the shelf images or borders as we like to produce unique work.
Materials
Our plaques are available in 2 stone types these are: Slate and Sandstone.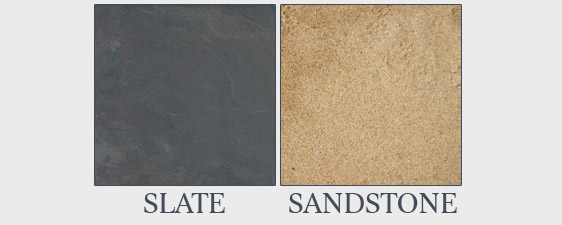 The Process
The text and images are first engraved to your specification and then painted in your colour choice. Slate and sandstone are very durable material that will ensure that your house plaque will last for years and years.
We have tried to show as broad a range of the shapes that the house plaques can appear in but they can obviously vary even more greatly!
Buy Now
Click here to design and purchase: Buy Now