Horse Memorials
Over a period of many years a strong bond is built between horse and rider whether the horse is used in sporting events or simply for recreational purposes. Many happy memories are enjoyed over this time but unfortunately these come to an end all too soon. Horse memorials give horse owners the opportunity to pay tribute to a loyal and trusted friend who has served faithfully over the years and to celebrate these treasured memories. Such a tribute will endure for many years to come, ensuring that the memory of this beloved friend is kept alive.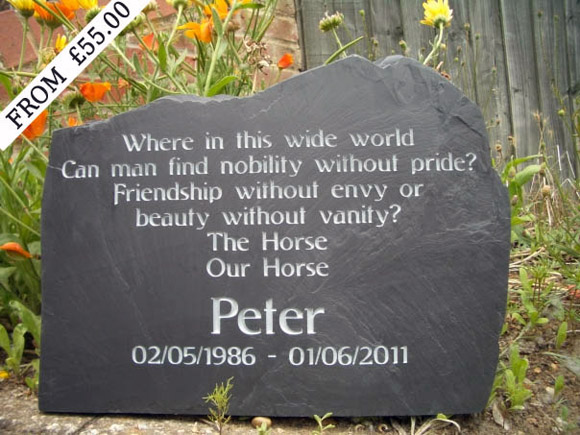 A superb tall marble memorial for Daisy Elliott the Horse.. Loved and remembered every day.
We always use the finest handpicked memorial stones for all our horse remembrances customers.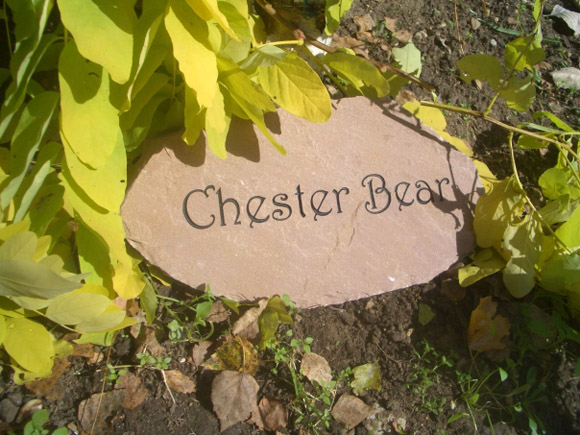 Beautiful plaque made for Chester Bear the beloved horse.
All our plaques are available in marble, sandstone and slate, our headstones are only available in slate.
To purchase any of our stones...
Please click the Design and Buy link found below.
Design and Buy one like this in the online studio – or Contact Us to discuss your requirements.
Tailored Stones
Horse memorials can be tailored to the exact specifications of the individual in order to ensure a fitting tribute to the memory and the personality of the horse. Horse owners can choose from a variety of materials and shapes and sizes which can be inscribed with details about the horse and even a tribute.
---
Stone Types
Below you can view the different materials we can use for your remembrance stone for your beloved horse.
Plaques: Marble, Sandstone, Slate.
Headstones Slate.
---