Dog Memorials
It is often said that a dog is a man's best friend and all those who have owned a dog will understand the truth in this statement. Dogs offer loyalty and companionship and many happy memories during their lifetime and so it is appropriate to pay tribute to these qualities when the dog is no longer with us. Dog memorials offer dog owners the opportunity to celebrate the qualities of the cherished friend and pay tribute to treasured memories. When dogs give so much in life it seems fitting to give something back after the dog has passed away.
---
Rustic Stone – Customer Gallery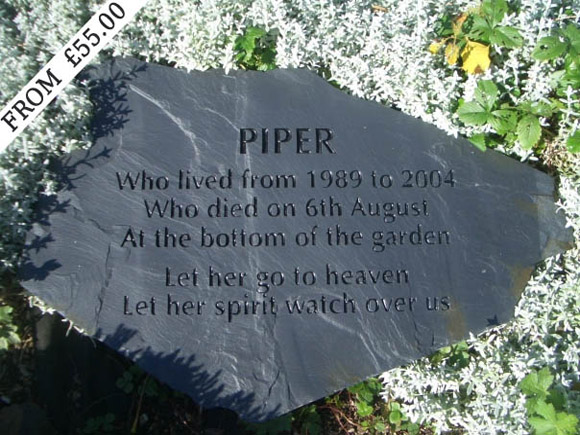 Our dog memorials are perfect for all special pet remembrances and look great in all garden types.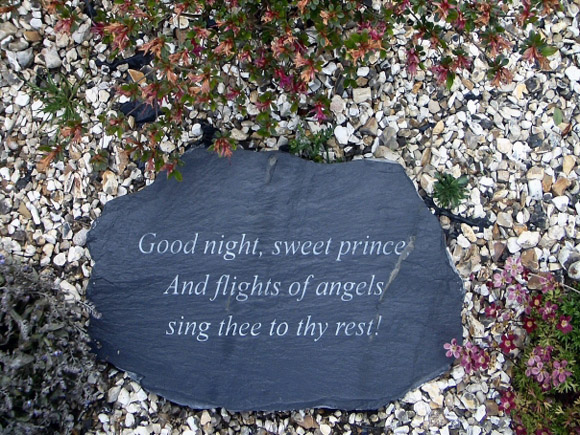 Our plaques for all remembrances are available in slate, marble and sandstone. Need advice picking the right one? please contact us.
Our headstones are made out of natural slate with a decent thickness so they are self standing and are perfect for all dog remembrances.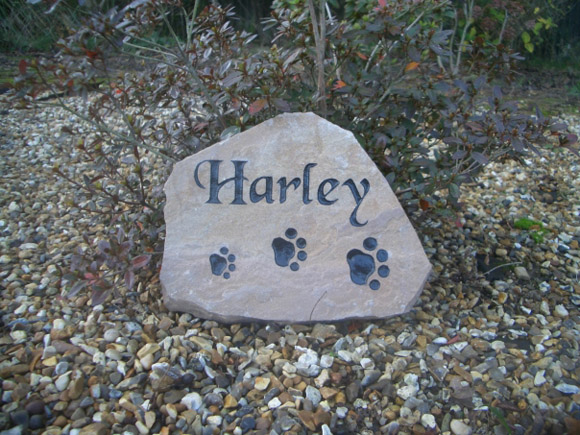 We stock many different sizes of plaques and headstones, here is a example of one of our bigger sandstone stones we have sold to our customers.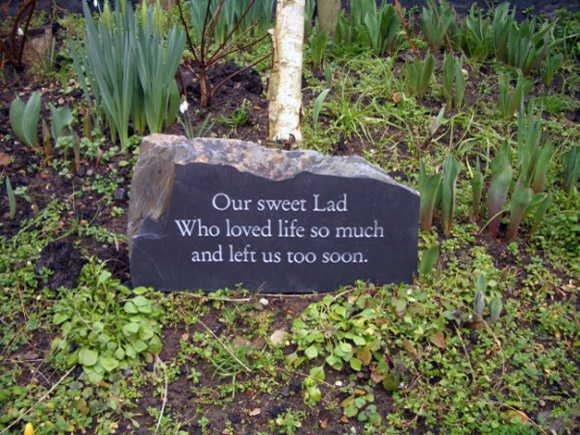 All our stone products go with all types of gardens types, weather you have stone, gravel, soil, grass or even wood chip rest assured your purchase will look great.
To purchase any of our headstones or plaques..
simply click Design and Buy link found directly below.
Design and Buy one like this in the online studio – or Contact Us to discuss your requirements.
Personalised Messages
Dog memorials are available in a wide variety of different shapes and styles, varying from headstone to plaque memorials. These memorials can be engraved with a personalised message to ensure that the memorial is a fitting tribute to a cherished and much loved friend which will endure for many years to come.
---
Stone Types
Below you can view the different materials we can use for your remembrance stone for your beloved dog.
Plaques: Marble, Sandstone, Slate.
Headstones Slate.
---