Cat Memorials
Cat memorials are a fitting and dignified way to pay final respect to a much loved family pet. During their lives cats offer companionship but the sad reality is that this comes to an end all too soon. However, cat owners can erect a memorial in honour of the memory of the beloved family cat which will endure for many years to come. Cat memorials give the family an opportunity to give the family pet a good send off and provide a focal point for reflecting on the many happy memory's during the cat's life.
Design and Buy one like this in the online studio – or Contact Us to discuss your requirements.
Cat Headstone Memorials
An excellent example of one of our cat headstones we have sent to one of our customers.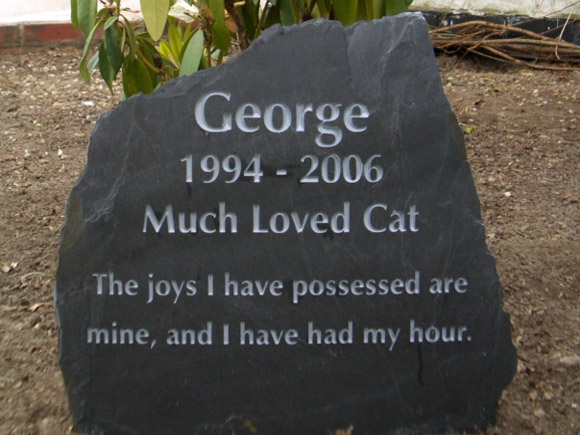 ---
Memorial Plaque for Cat Lucy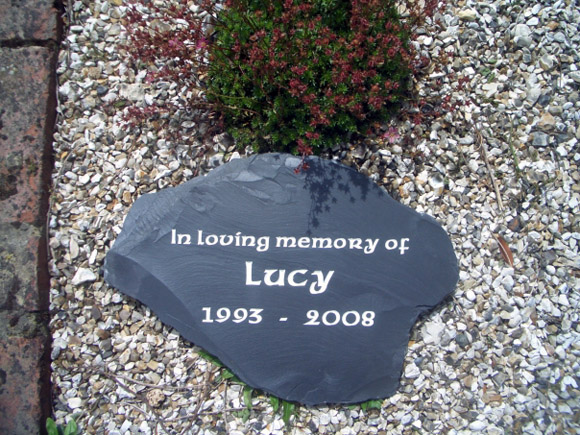 A lovely natural shaped slate memorial plaque for Lucy the cat taken on some nice garden gravel.
---
Closeup of the Quality of our Memorial Engrave Depth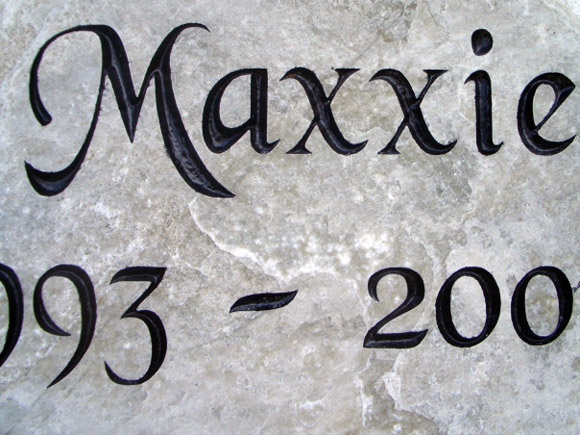 Here is a close-up of one of our stones displaying the quality of engrave as well as the deepness we use.
---
Headstone Remembrance for Molly the Cat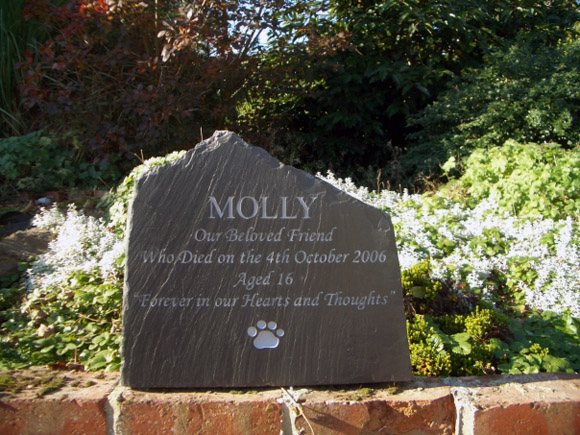 A lovely remembrance headstone made for Molly the cat back in 2006, the stone was extremely heavy but lucky enough the customer did not have to pay any more money than required as we offer FREE UK Mainland Delivery.
---
Picture of How Natural Our Stone Memorials Are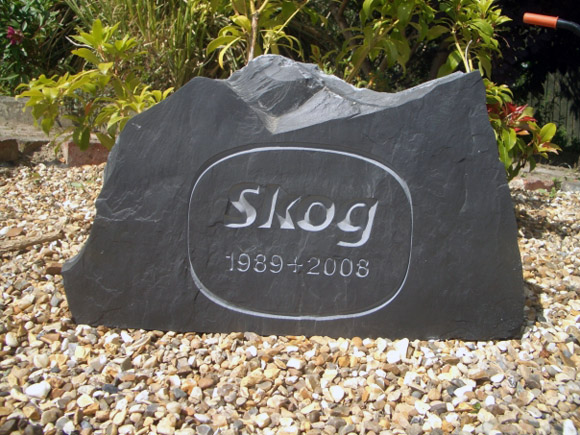 This cat headstone memorial stone is absolutely lovely with the natural curves and the thickness of the stone.
---
Small Grave made out of Standstone for Emmie the Feline
Small memorials can look just as great as the big stones we sell check out the below example of a sandstone plaque we sold for Emmie the cat.
---
Images of Even More Sold Cat Memorials
Image of a Small Slate Plaque, Very Like!
Lovely close up of a sandstone remembrance plaque with paw prints images and custom font.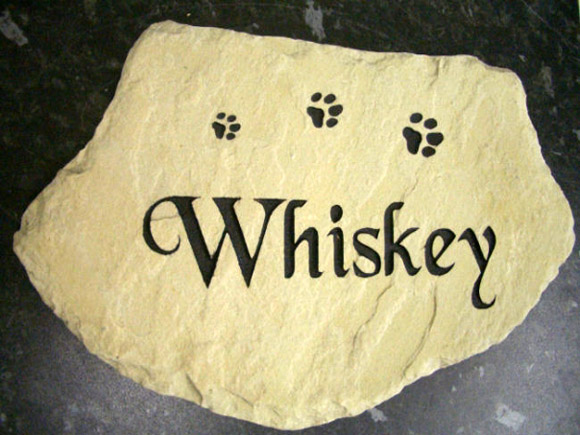 ---
Cat Memorials on Youtube
Watch our Memorial Gallery for Cats on Youtube.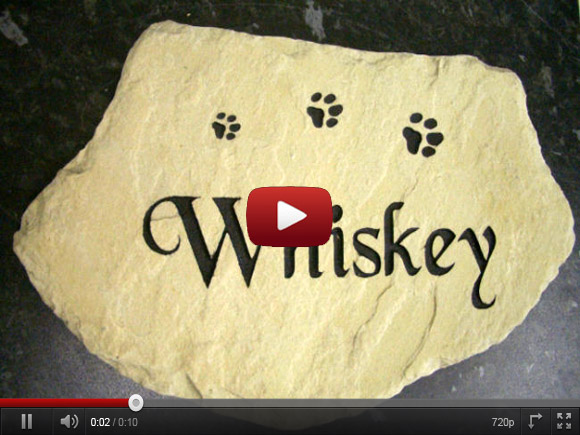 ---
Customised Stones
Cat memorials are available in a wide variety of shapes, sizes and styles and can be customised to suit individual requirements. The memorial can be engraved with both text and pictures to create a truly unique and personalised memorial for the family cat that will ensure that the cat's memory will continue for many years to come.
---
Choose From 3 Types
Below you can view the different materials we can use for your remembrance stone for your pet cat.
Plaques: Marble, Sandstone, Slate.
Headstones Slate.