Free Standing House Signs
Here are a few examples of some free standing house signs. All are solid Welsh slate, handpicked for quality and suitability.
Please Note: These examples are all unsecured – if you are worried about theft there are a couple of options to make the house sign more secure.
A great looking modern sign using slate which would sit perfectly on a wall, end of the drive way or even near the front door of your house.
Our signs are great for houses but can also be used for businesses, flats and other types.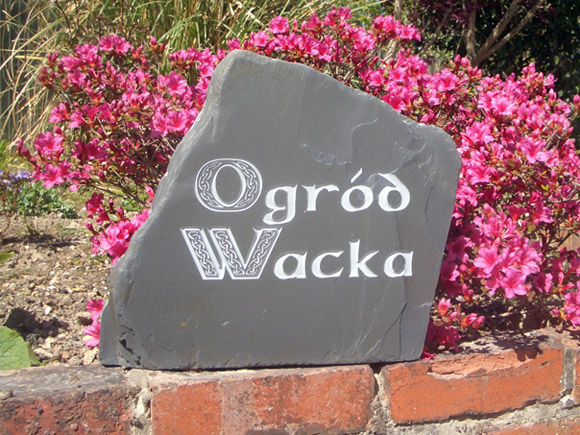 Slate looks excellent for house signs as you get all different natural sizes like the one show below.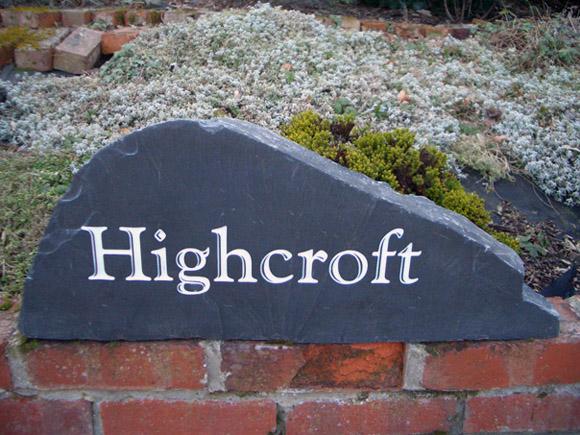 Unlike plastic and metal our products to do not age or rot as you would expect from man made materials.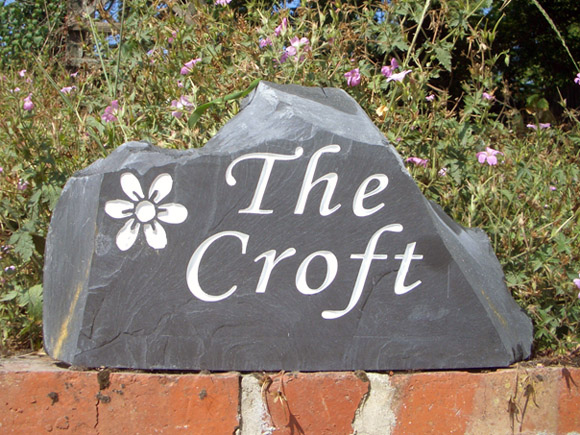 Lovely example of our freestanding signage with a custom image.
Need to purchase a freestanding house sign?
Please click the Design and Buy link found below.
Design and Buy one like this in the online studio – or Contact Us to discuss your requirements.
Custom Design Tool
Our design and buy tool will allow you to use dozens of preloaded fonts and images and use them on your free standing house sign, should you require to use an image on the sign then no problem simply use our image up loader feature within the tool and simply position it on the design.
---
Confused?
Please don't hesitate to contact us if you would like more information or order a mock up or to get a better idea of prices.